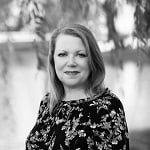 Patty Gallagher
Residential Advisor
Patty joined the Advisors Living Team in 2020. She is a Boston neighborhood expert having lived in several areas of the city over the past 20 years and has transacted dozens of home sales, purchases and leases over her 9+ years in Boston Real Estate.
She currently resides in the North End where she keeps up to date on neighborhood happenings while walking her dog, Peter every morning. She enjoys the creative aspects of the city from its one of kind restaurants and small businesses to its open studios, green space and architecture.
Patty was born and raised in Connecticut, but moved to Boston to attend Suffolk University on Beacon Hill. After graduation she moved back to CT but was drawn once again to the city, this time for a job. She worked for many years as an IT Consultant and then as a Communications Manager for a startup company when a friend suggested that her love of the city, knowledge of its unique neighborhoods and trustworthiness would make her a great real estate agent. She jumped at the opportunity and has forged many meaningful relationships with repeat clients and referrals over the years.
She has been a fundraiser and volunteer with several charitable organizations including: Big Sister Association of Greater Boston, the New England Aquarium and Juvenile Diabetes Research Foundation. She has also made several trips to St Croix, USVI on leatherback sea turtle conservation expeditions. Currently she tutors an adult learner who is pursuing a GED.