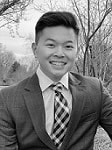 Hailing from Worcester, MA, Johnny Bui is a future award-winning real estate agent and entrepreneur. Serving anywhere from Central MA to the Greater Boston area, he relentlessly delivers quality service across every client. With just under 5 years of real estate experience, Johnny is actively pursuing and generating new leads to generate value for tenants, landlords, buyers, and sellers alike. His spare time is spent volunteering interstate with organizations such as Habitat for Humanity and the InterVarsity Christian Fellowship.
Business Experience
Leasing Agent, Boston City Properties. (2018-2019)
Research Assistant, The Concord Group. (2019)
Professional Achievements
Led a 6 person team to develop a national go-to-market strategy aimed at driving delivery sales for Fortune 1000 restaurant
Examined state financial reports for a $38M real estate advisory firm to determine major employers within cities; to predict supply and demand, mapped locations of 10+ $5M employers, restaurants, and local amenities relative to client's $50M+ construction site
Authored and published Who's Doing It: The Rise of the Young Entrepreneur, a book about youth entrepreneurship, which debuted as the number one new release in Teen and Young Adult: How Things Work on Amazon.
Education and Certifications
Bachelor of Science in Business Administration at Babson College '20
Massachusetts Real Estate Salesperson License
Community Involvement
Work For Worcester
Habitat for Humanity